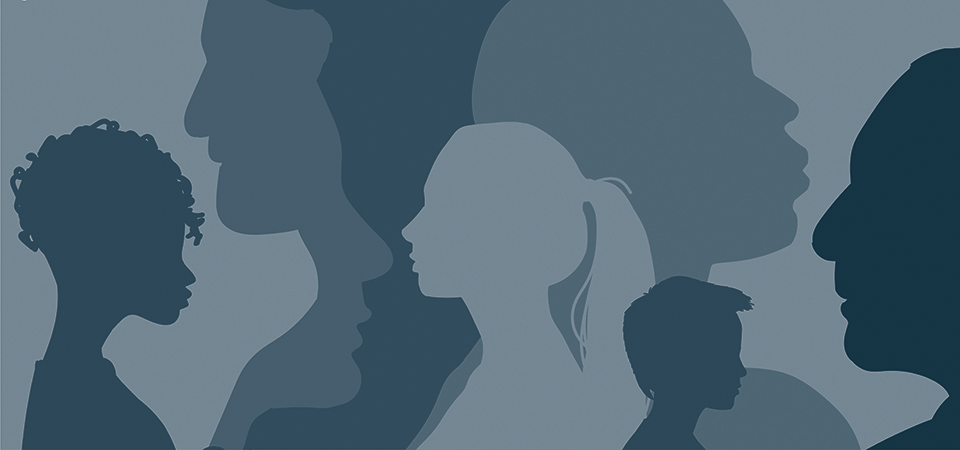 NBCC's Examination Sensitivity and Bias Review (ESBR) Committee conducts ongoing reviews of our assessments and processes to support fair, representative examinations of candidates despite differences in demographic characteristics including, but not limited to, race, ethnicity, gender identity, sexual orientation, and native language. NBCC and the Center for Credentialing & Education (CCE) strive to support the cultural fairness of existing examination programs through the engagement of diverse staff and personnel in drafting examination items and materials and reviewing and revising examinations.
The ESBR Committee considers the impact of culture and context on assessment performance and provides recommendations to our Technical Advisory Committee (TAC) and our Assessments Department to ensure that NBCC and CCE programs offer all candidates an equal opportunity for success. Members also set guidelines for item writers and examination reviewers to address bias at item and examination development stages.
By sharing their time and talents, members of the ESBR Committee advocate for fairness and representation in our credentialing examination materials and help to transform the counseling profession.
Committee Eligibility Requirements
Education: Committee members must hold a minimum of a master's degree from a CACREP-accredited program or a counseling program in an institutionally accredited college or university. A doctoral degree is preferred.
Certification and Licensure: Committee members must be in good standing with their respective credentials and licenses and must be licensed as a Licensed Professional Counselor (LPC), a Licensed Professional Counselor Associate (LPCA), or a licensed clinical mental health counselor for 2 or more years.
Representation: We seek committee members with expertise in cultural fairness and representation in standardized testing and who are representative of the complexity and diversity of the counseling profession.
Years of Experience: Committee members should have at least 3 years of professional experience.
Test Preparation Program Exclusions: Committee members shall not be involved in test prep or other educational preparation and/or required training for any NBCC examination (this does not limit an individual from the teaching or facilitation of counselor education regular coursework—this point is limited to examination preparatory seminars, classes, etc.).
Committee Service Responsibilities
Term: Committee members will serve the committee for a term of 5 years with a possibility of renewal for one more term.
Attendance: Attendance is expected at three to five committee meetings of varying length annually. Most meetings are held in Greensboro, North Carolina, at the NBCC conference center or online; however, we anticipate all meetings being held virtually as long as needed for safety related to COVID-19.
Nature of Work: The committee is expected to set guidelines for item writers and examination reviewers to address bias at item and test development stages. The committee reviews test items on an ongoing basis and also makes recommendations to the TAC, as appropriate, regarding examination processes to reduce potential method bias.
Confidentiality and Security Requirements: All committee members must agree to adhere to confidentiality and security compliance requirements.
Thank you for your interest in becoming an SME. At this time, we are not accepting new applications.
APPLY TODAY
Need More Information? Send Us a Message!